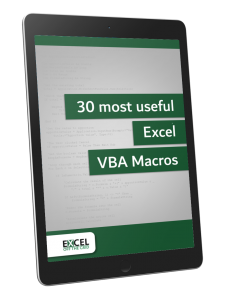 Get our FREE VBA eBook of the 30 most useful Excel VBA macros.
Automate Excel so that you can save time and stop doing the jobs a trained monkey could do.

By entering your email address you agree to receive emails from Excel Off The Grid. We'll respect your privacy and you can unsubscribe at any time.
---
Recent Blog Posts