Helping overworked professionals reclaim their time
Automate Excel | Save time | Do what you love
1. Watch the courses
2. Use the tools

3. Succeed
Stop missing out on what is important to you
Are manual Excel processes sucking up your time?
Feel like you're missing out on life and not seeing your children grow up?
Colleagues keep changing the numbers at last minute and causing YOU to work late?
Tight deadlines constantly looming and causing stress?
We understand your pain; we've been there. We don't want that for you.
Read my story

"Something's got to change…" they were the words spinning around my mind as I sat in my car. I had just arrived home from work; it was 11pm.

It had become a common routine. Sometimes it was 9:30pm, sometimes it was 11:30pm. The exact time was largely irrelevant. What mattered was that I had missed seeing my children…again.

I had a young family, and wanted to be around and see them grow up. But because of this job, I never saw my children, I hardly saw my wife, and most days I didn't even see daylight.

The solution was obvious, I needed to get more done in less time.

The experts were telling me that keyboard shortcuts could save 15 minutes per day. Not enough. I needed hours, not minutes.

I set out on a mission to find the best ways to use Excel and save time.

Though this, I discovered there are tools and methods in Excel that work really well together. So well, in fact, that they could automate entire processes, and change hours of work into minutes.

I want to help you achieve this for yourself. So I've put all this learning together into a simple structure that you can follow and get the benefits too.
The Excel Academy enables professionals all over the world to take back control of their time.
We help professionals become so productive they can:
Leave on time every day
Spend more time doing what they love
Meet deadlines with no stress
Get the recognition they deserve.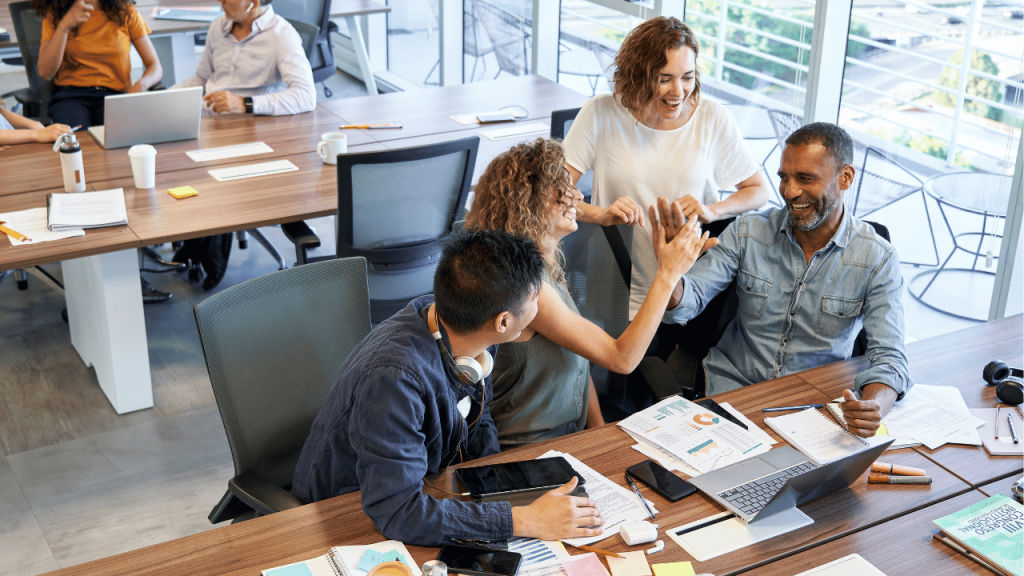 Take back control of your most valuable resource …your time!
Start small
Save time on one process by implementing a proven framework that consistently automates tasks

Repeat the process
Apply the same knoweldge and skills to all your processes, creating a time-saving snowball
Take control of your time
Now you have time, do something you love or spend more time with those you love
Joining the Excel Academy gives you access to:
The Excel Academy includes everything you need to automate Excel, no matter your skill set.
Courses
On-demand self-paced training courses to give you the Excel skills you need to succeed, including real-world projects and downloadable workbooks and practice files.
Learn more about the courses

Excel Automation Secrets

Discover how to apply the reporting & analysis blueprint to automate your work with Excel.

Ultimate Excel Tables

Learn how to master Excel Tables by using them to hold data and perform dynamic reporting and analysis.

Power Query Pro

Discover how to combine and transform inputs into the perfect data structure using Power Query.

Mastering Power Pivot

Start building robust data models to improve your data analysis and handle unlimited data.

Excel Skills Boost

Worried that your skills aren't good enough? Learn the core skills needed to be efficient and effective in Excel.

Office Scripts: Automate Excel Everywhere

Discover how to use Office Scripts in Excel 365 to automate your work.
Tools
Download the ready-to-use tools and templates that are specifically designed so you can start automating Excel faster and easier than any other training program.
Learn more about the tools

Automation Toolkit

Automate the tasks you don't want to do with our Low Code / No Code automation tool for Excel. It makes automating Excel like creating a to-do list.

Power Query Quick Steps

Custom function library filled with easy transformations for tricky scenarios. Makes Power Query easier for longer.

Document Control Template

Take control of your inputs to ensure your automation finds the files and folders it needs to run successfully.

Push: Fast Presentation Creator

Create PowerPoint presentations from Excel faster and easier than ever before.
Community
Connect with Excel users from all over the world going through the same challenges as you. Ask questions on the live Q&A members calls or in the community forum to get the help and advice you need to succeed.
Learn more about the community

Live Member Calls

Get direct, live help for your Excel problems on our live Q&A calls.

Support Forum

Available to you 24/7 to ask questions and get support.
Events and Resources
Access live masterclasses with topic experts, and download popular titles from the ebook library.
Learn more about the Events & Resources

Masterclasses

Go deep with live sessions with topic experts, includes access to recordings of all previous masterclass sessions.

Ebook library

Download top Excel and Power BI titles from the ebook library.
The Quick Start Plan
It's easy to get started using our Quick Start Plan

Start your membership today

Follow the simple 7-step blueprint

Start saving time
---
20 years from now, the only people who will remember that you worked late are your kids.
Join Today:
Complete your work faster
Go home on time (even when it is month end)
Update for last-minute changes in minutes (not hours)
Never miss another school play or sports day again
Not ready to join yet?
If nothing else, at least stop doing the tasks a trained monkey could do.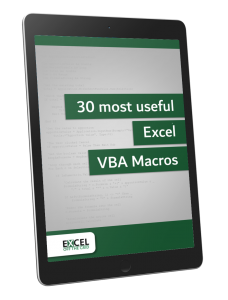 FREE ebook
30 most useful Excel VBA macros.
---
Recent blog posts